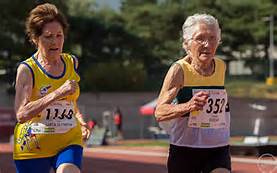 Aix Marseille University, the Faculty of Sports Science, the Faculty of Medicine and the Institute of Movement Sciences are developing for several years research, training and innovation policies around sport and physical activity.
The positive role of all forms of activities including, physical activity, to promote successful aging is now widely recognized. The creation of Active Aging 2.0 therefore occurs timely as a continuation of the policy developed by the FSS and ISM on the subject of aging, including through joint actions undertaken for several years in partnership with the Faculty of Medicine and the geriatric division of the AP-HM.
Mainly dedicated to prevention, wellness and quality of life, the ambition Active Aging 2.0 is to bring together actors – laboratories, teams of researchers, clinicians, industry, public authorities, medical institution, association – which want to contribute to the development of knowledge, objects, products, services or new environments to preserve the activity of older people.
Aix Marseille University, which leads an ambitious policy of research and innovation will be central to this network. Through Active Aging 2.0, it will have visibility in the promising field of aging.
Eric Berton, Dean of the FSS, Director of ISM, vice president of innovation and development at AMU.